Wiley, Yorke, Clauzel top Republic Youth League
Terrel Wiley (Under-11), Dwight Yorke (Under-13) and Shem Clauzel (Under-15) were all crowned the most valuable player in their respective age groups, when the 2013 Republic Cup National Youth Football League came to an end with an awards ceremony, in Republic House, Park St, Port-of-Spain, last Saturday. The league took place from August 10 to September 14 with Blast Semi-Pro, WASA FC and Westside Superstarz winning the competition in the U-11, U-13 and U-15 divisions, respectively.
Westside took the title with a comfortable 3-0 win in the final over Joe Public, while WASA FC copped its title courtesy of a 2-1 win over Cap Off Youths in the U-13 decider. In the U-11 final Blast Semi-Pro took a narrow 1-0 win over Trendsetter Hawks, with the lone goal coming from the division's MVP, Wiley. Clauzel, the U-15 MVP and a St Anthony's College player, represented. Westside Superstarz and was on the scoresheet in his team's 3-0 semifinal drubbing of St Clair Coaching School. At the awards function, Kwame Blanchfield, Republic Bank marketing manager (product manager) delivered the sponsor's address and said the vision behind the league was to prepare young and aspiring footballers for the next step toward achieving their dreams.
"Though the name and format of this initiative have changed from those of the (past) tournament(s), the focus remain the same—toward youth development through sport. "Our belief in the power of sport to transform young, eager and impressionable people, into wholesome, productive adults remains the driving force behind the Bank's support," said Blancfield. Also present at the ceremony was former T&T international defender Brent Sancho, who delivered an inspiring and thought-provoking feature address.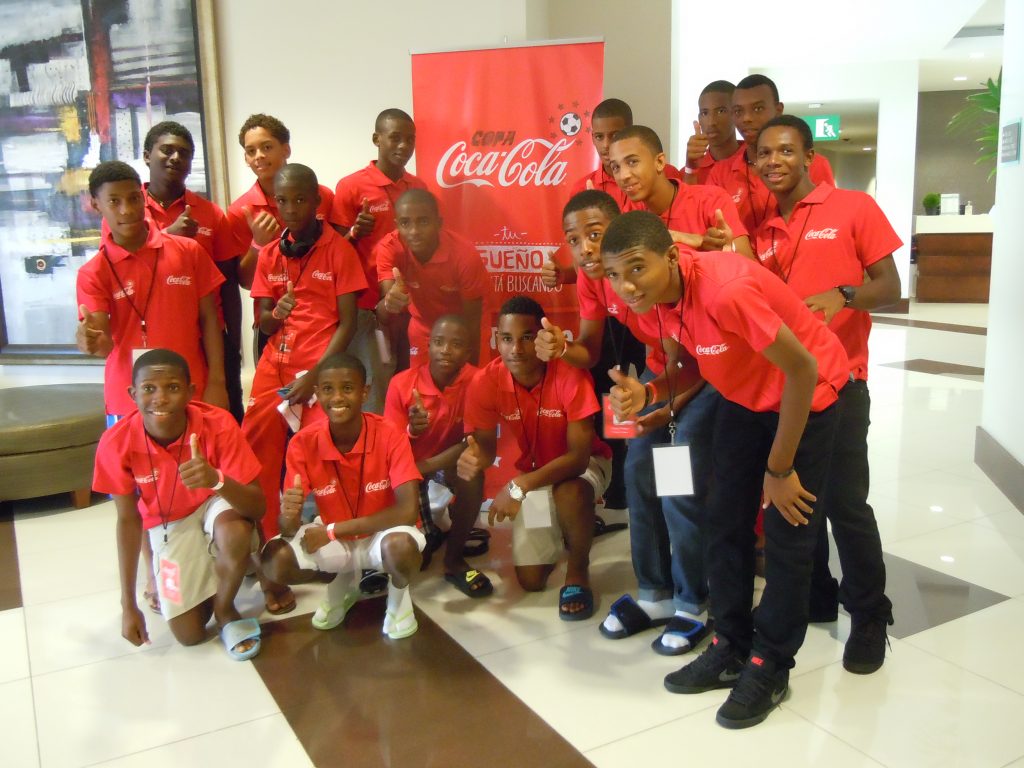 Shem Clauzel (front row, 2nd from left) at the 2013 Copa Coca-Cola Tournament in San Jose, Costa Rica.
Article Source: http://www.guardian.co.tt/sport/2013-09-28/wiley-yorke-clauzel-top-republic-youth-league